Five ways to make your interiors more striking with Locker Group
Here at Locker Group, we know that aesthetics are just as important as functionality when it comes to good architecture. Here's a list of five innovative ways to make the interiors of your architectural projects more striking with Locker Group metal products.
1) Consider ceiling panels
Ceiling panels are a great way to provide both a functional means of separating two floors, and create an innovative and exciting alternative to a normal plain white ceiling. You can even suspend them in order to make a high ceiling less imposing. With Locker Group metal products, we make orders to fit, so that you aren't limited to just one shape or size. We even supply a range of different colours to make your ceilings as exciting as possible.
2) Get into vertical gardens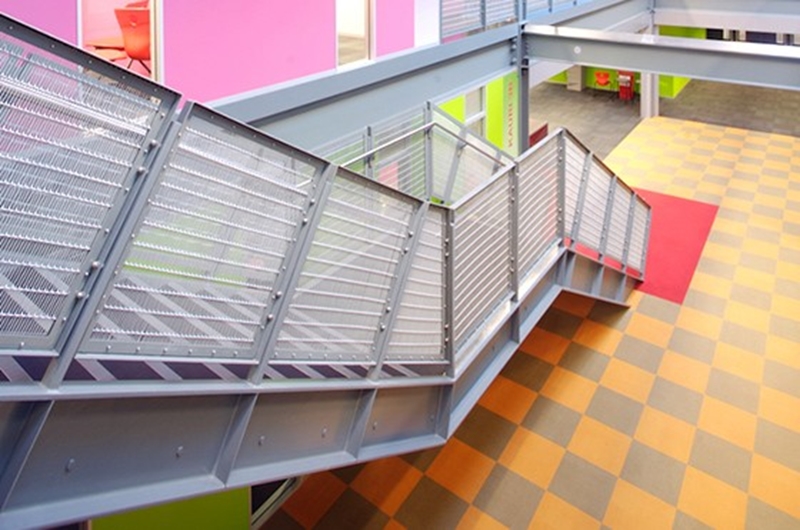 Vertical gardens are all the rage at the minute, and are being touted as one of the key ways that urban living and the environment can become more harmonious. Woven wire is a good material to use for these, as it gives something for plants to climb up and hold on to.
3) Make your ceilings linear
Lots of architects are starting to veer away from more traditional ceiling panels and are now moving towards what's known as linear ceilings, where the ceiling appears to move in one direction. Often the lines are continuous without breaks in between. Our perforated metal is a good option for this, especially if your building project is in a loud environment, as it has acoustical properties that help to minimise noise levels.
4) Add texture with wire mesh curtains
If you want to break up a room our wire mesh curtains are an excellent option. They can be used to define smaller spaces while still allowing for air circulation and a more open feeling than if you were to simply build a conventional wall. They are also a good way of hiding unseemly marks or electrical amenities.
5) Spice up your stairways
Balustrades don't have to just be one long piece of metal. Consider placing woven wire or perforated metal underneath the handrail to add more texture, as well as enhance the safety of your stairways. Our work in Albany High School is a great example of this.
Locker Group provide a variety of products to different specifications, and we're happy to hear new suggestions and ways of working together. Contact us today for more information.